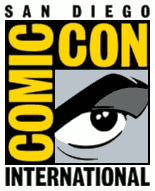 In a few days I'll be off to Comic-Con International in San Diego. It'll be my 20th year attending the con. Now I feel old.
Anyway, I'll be posting about my experiences at the con in several places:
Here's a list of my past convention reports and photos, including San Diego 2003–2008, Wizard World Los Angeles 2007–2008, and WonderCon 2008–2009. I'm also almost done with the Convention Tips list, which should wrap up Wednesday morning.
Share