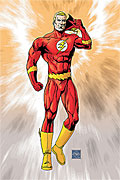 Way back when DC first solicited Flash: Rebirth #6, they used a placeholder cover: Barry Allen in costume, taking his mask off, on a background of swirly colors. Artist Ethan Van Sciver mentioned around that time that all of the covers in solicitations for issues #4–6 had been altered to hide spoilers, and fans speculated that he would be surrounded by other speedsters in the final version.
DC has updated the listing for the issue with the final cover, and it's completely different: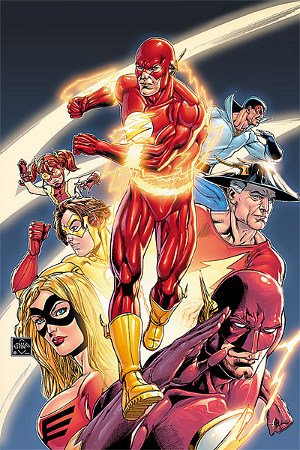 The variant cover was revealed two weeks ago. Flash: Rebirth #6 arrives in stores next week.
Share