Remember the Gaslight Flash custom action figure by Sillof? In the time since that post, he's expanded the Victorian-era Justice League set to include a Gaslight Legion of Doom…which naturally includes Flash villains Captain Cold and Gorilla Grodd.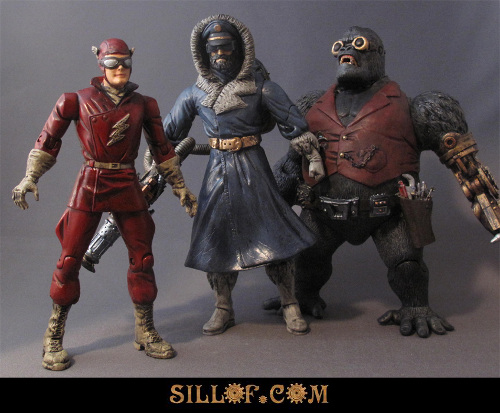 You can see more pictures of these two, as well as Sinestro, Bizarro, the Joker, Black Manta, and the heroes at Sillof's Gaslight Justice League & Legion of Doom page.
Image used with permission. Thanks to the Irredeemable Shag of Once Upon a Geek for prompting me to go back and look at these again.
Share