I made an interesting find at Westercon this weekend. Pendragon Costumes has a series of superhero-inspired renaissance-style leather doublets…including this one.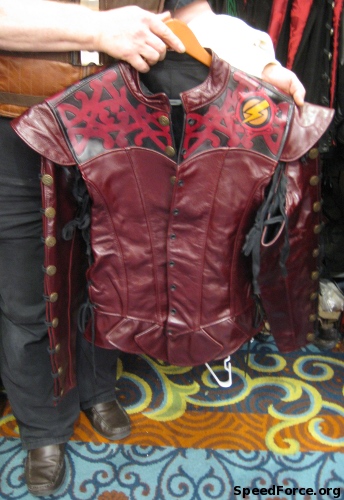 It's part of a series called the Queen's Chamber of Champions, and represents the Red Knight, Master Flashman. He is (of course) the Queen's swiftest courier.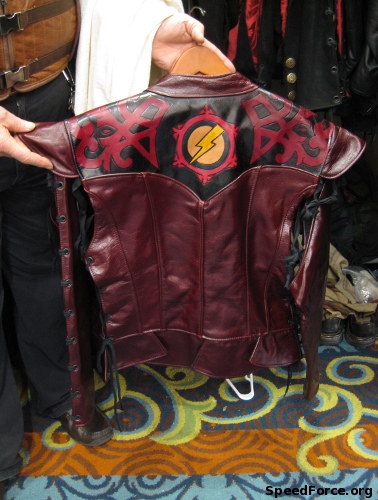 Others in the series include the Blue Knight, Supreme Protector of the realm; the Green Knight, master of the royal beacons; the Batman-inspired Black Knight; and the Spider Squire. There were also women's outfits inspired by Wonder Woman and Supergirl.
The series isn't listed on the Pendragon Costumes website, and they mainly sell them at events, but you can order them by description. (And hey, if you're feeling extremely generous and want to order one for me, the standard size fits. 🙂 ) They're also available without the sleeves to wear as vests.
Westercon is a general science-fiction/fantasy convention that travels around the west coast of the US and Canada, held July 4 weekend in a different city each year. This year, Westercon 63 was held in Pasadena and combined with the filk convention Conchord 23 to form Westerconchord.
Update: I've finished my write-up of the con.
Share