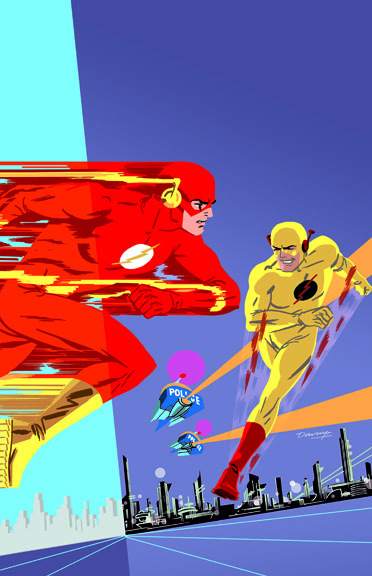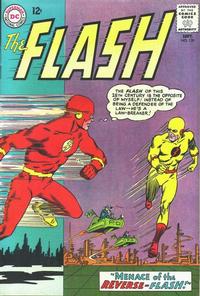 DC's blog, The Source, has revealed Darwyn Cooke's variant cover for The Flash #7. It's an homage to the classic first appearance of the Reverse-Flash in the 1963 Flash #139 (cover via GCD).
It's a fantastic cover, both in its own right and as an homage…but I think it would be a better fit for the following issue, which actually focuses on Professor Zoom, rather than this one, which is a spotlight on Captain Boomerang.
(Thanks to Wayne Lippa for spotting this one!)
Update: Converted to RGB so those of you on Internet Explorer can actually see it, since it's the only web browser in major use that can't display CMYK-based JPEGs.
Share