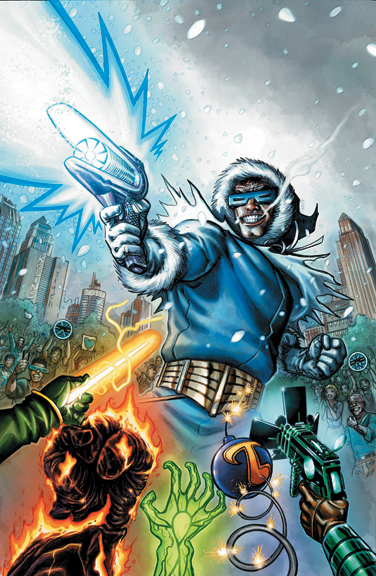 The just-released-today cover for Flashpoint: Citizen Cold #1 features Central City's new hero facing off against a group of gloved hands and weapons representing the Rogues. Long-time (and even short-time) Flash readers should recognize most of them.
From left to right:
In the main timeline, Geoff Johns has thoroughly established Captain Cold as the leader of the Rogues. It'll be interesting to see how this dynamic changes in the altered timeline with Citizen Cold as their enemy.
Update: Heat Wave is missing from this cover…but not from Flashpoint!
Share