DC is announcing the remaining Flashpoint creative teams today at The Source. They describe it as the eight remaining miniseries and four one-shots, so it sounds like they expanded the line from 15 to 16 miniseries, and the two new series announced last week don't replace anything previously announced.
Just like last week, I'll put the Flash-related titles at the top, and update this post throughout the day. Click on the covers to jump to the original posts at the Source.
Flash-Related Titles
Flashpoint: Kid Flash Lost Starring Bart Allen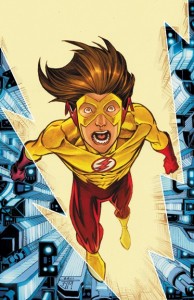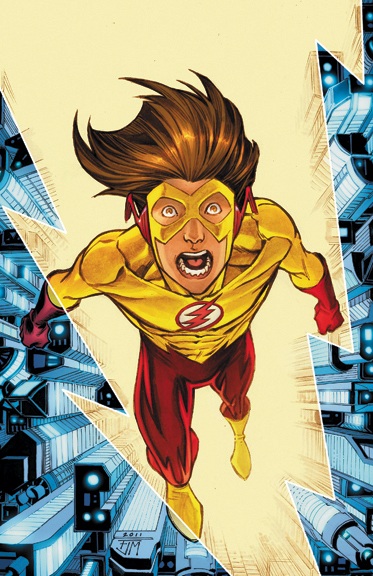 Covers: Francis Manapul
Writer: Sterling Gates
Art: Oliver Nome
"Where is he? Or should we say when?"
Perfect: We're finally getting a Kid Flash/Bart Allen story by Sterling Gates! I kind of hope the full title is just "Flashpoint: Kid Flash Lost," though, because the "starring…" part gets kind of unwieldy. (Not that it comes close to "Countdown Presents: The Search for Ray Palmer: Yet Another Subtitle.")

Flashpoint: Grodd of War (one-shot)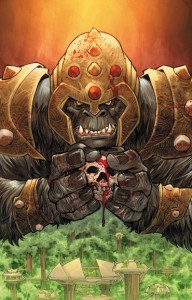 Cover: Francis Manapul
Writer: Sean Ryan
Art: Ig Guara
"Africa belongs to him!"

Flashpoint: Reverse Flash (one-shot)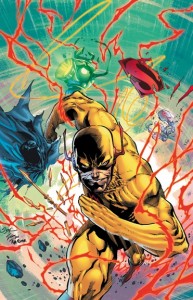 Cover: Ardian Syaf and Vicente Cifuentes
Writer: Scott Kolins
Art: Joel Gomez
"He's more powerful than ever!"
Kolins really has cemented himself as the go-to guy for Flash villains, hasn't he?

Other Miniseries
Flashpoint: Project Superman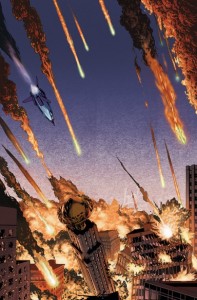 Covers: Gene Ha
Plot by: Scott Snyder
Script: Lowell Francis
Art: Gene Ha
"They experimented on him in a lab for years!"
And from the looks of things, he's not too happy about it.

Flashpoint: Frankenstein and the Creatures of the Unknown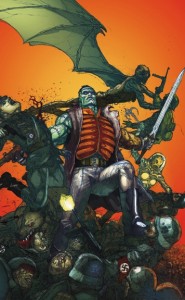 Covers: Doug Mahnke
Writer: Jeff Lemire
Art: Ibraim Roberson
"They can't survive unless they find their maker!"

Flashpoint: Wonder Woman and the Furies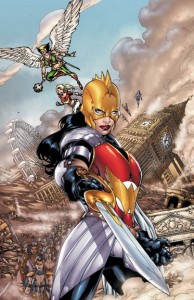 Covers: Ed Benes
Writer: Dan Abnett and Andy Lanning
Art: Scott Clark and David Beaty
"If she can't save the world — no one will!"
Does that mean no one will be able to, or that she won't let anyone else do it? Hmm…

Flashpoint: Lois Lane and the Resistance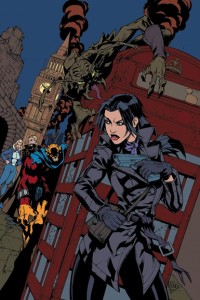 Covers: Eddy Nunez and Sandra Hope
Writer: Dan Abnett and Andy Lanning
Art: Eddy Nunez
"She is ready to reveal the Amazons' secret!"

Flashpoint: Abin Sur the Green Lantern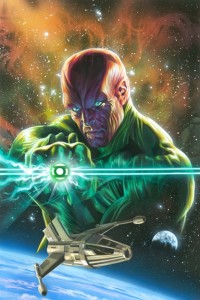 Covers: Felipe Massafera
Writer: Adam Schlagman
Art: Felipe Massafera
"He survived the crash."

Flashpoint: The Outsider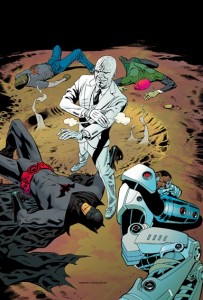 Covers: Kevin Nowlan
Writer: James Robinson
Art: Javi Fernandez
"He won't join the war! (It might dirty his new suit.)"
Lex, is that you?

Flashpoint: Secret Seven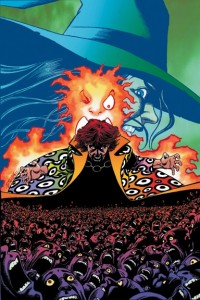 Covers: George Perez
Writer Peter Milligan
Art: George Perez and Scott Koblish
"One among them will betray them all!"

Other One-Shots
Flashpoint: Green Arrow Industries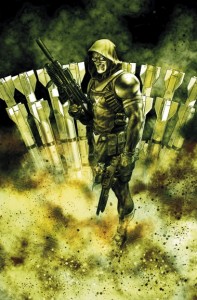 Cover: Viktor Kalvachev
Writer: Pornsak Pichetshote
Art: Mark Castiello
"He makes money from war!"
Talk about a switch. Oliver Queen as a war profiteer, and Green Arrow carrying assault rifles. And here I always thought that Bruce Wayne was the Tony Stark of the DCU.

Flashpoint: The Canterbury Cricket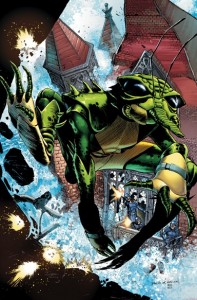 Cover: Rags Morales
Writer: Mike Carlin
Art: Rags Morales
"His power is his curse!"
Um…what? All I can say is, Rich Johnston will be thrilled that this title made the final cut. Whatever it is.

We've also been keeping track of all the Flashpoint creative teams here at Speed Force.
Share