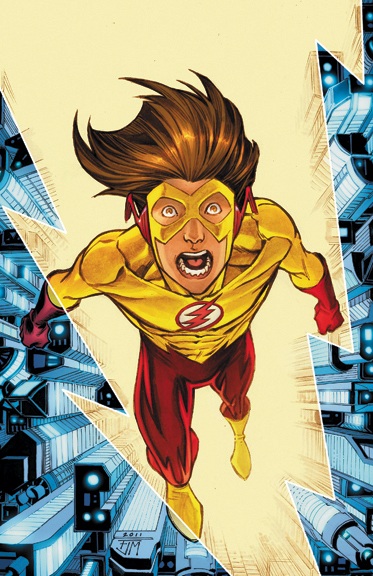 Straight from The Source:
FLASHPOINT: KID FLASH LOST STARRING BART ALLEN #1
Covers: Francis Manapul
Writer: Sterling Gates
Art: Oliver Nome
"Where is he? Or should we say when?"
Finally! Sterling Gates was attached as the writer for the Kid Flash series that Geoff Johns announced way back in Comic-Con 2009, the one that ended up being scrapped before launch. And Francis Manapul is of course the perfect choice for the covers. I'm not familiar with Oliver Nome, I found his DeviantArt page, including a drawing of Kid Flash.
Share