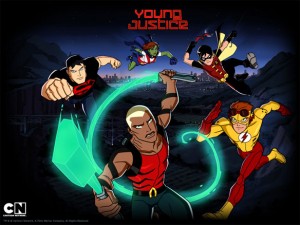 Mattel has finally released Official Young Justice Pics! No pictures of the DC Universe Scale 6 inch Kid Flash yet but we have gotten another view of the JLU scale two packs: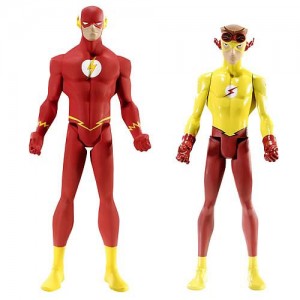 These 4 1/4-inch tall figures are perfect for the continuity with existing Justice League Unlimited 4 1/4-inch tall figures. Young Justice figures will feature the same articulation as Justice League Unlimited, but design and styling will be inspired by the Young Justice animated series on air on Cartoon Network. Each figure in the 2-pack will come with an individualized display stand which will feature character ID and bio information. Figures in the 2-packs were chosen to create mentor/mentee pairings giving fans show-to-shelf storylines in each pack.

– Batman and Robin
– Aquaman and Aqualad
– Ra's Al Ghul and Cheshire
– Flash and Kid Flash
Not bad. I'm glad that they are making something for the JLU collectors for when they cancel the series after this year, but I don't know how many other collectors are going to bite. I know that a lot of collectors have been turned off by the limited sculpts and articulation of the JLU line (not to mention the difficulty in tracking down some figures) and these aren't going to change their minds.
At the same time you have the people who previously collected JLU who may not like the fact that these are stylized in the manner that they are; though they may be the same size they are still going to stand apart on the display shelf. I guess Mattel is banking on the excitement of the TV series generating enough buzz to float the line, which judging by overall fan reaction, is pretty high. The prospect of new characters is always enticing too. A few characters that have not yet been released in the JLU line are already scheduled for the first wave of two packs including Chesire and Ra's Al Ghul (one was released back in the Batman: The Animated Series days but nothing recently) and while I was hoping to maybe get a Kid Flash released in the JLU line (long shot I know) at least we will be seeing one here. Check out the rest of them: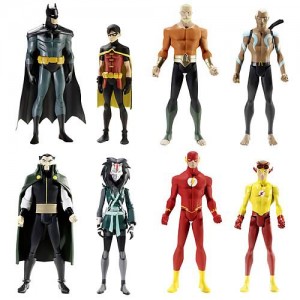 They haven't released any pictures of the Four Horsemen designed 6 inch Kid Flash figure but from pics of Robin and Artemis we can get a insight into just how detailed and articulated these guys are going to look: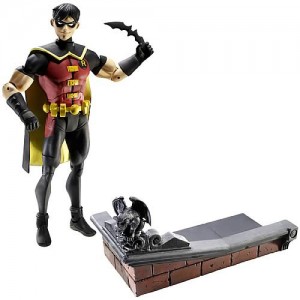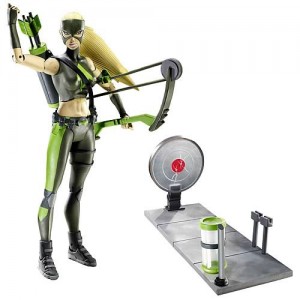 Now I'm impressed. Great sculpts overall, although I'm wondering why Robin is so jacked. Also are these guys going to end up shorter than the adult action figures from the DC Universe Classics Line or what? I can't wait to see the second series of this set, hopefully Kid Flash will be here before we know it.
What do you guys think of the new Young Justice figure lines? Will you be picking any of them up? Let us know.
Thanks for reading,
Share