Following up on the retailer perspective, here's what DC wants the reader perspective to be: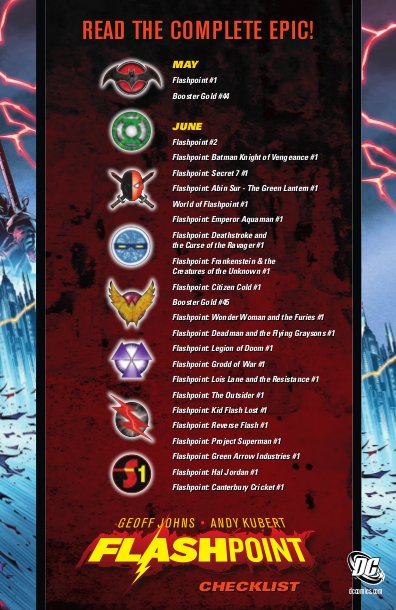 I've always been kind of ambivalent about this sort of thing. On one hand, it's nice to have a complete list. On the other, calling it a checklist does sort of imply that you should be getting everything. And while I'm sure the publishers would be thrilled if we all did that, it's just not feasible for most of us. And I'm sure most DC Comics fans don't want to read all of these books, just like they don't want to read every comic that DC publishes.
I'll give Geoff Johns props for stating up front that it's a central story with a lot of side stories, and that you only need to read the main miniseries to get a complete story. That's much better than, for instance, The OMAC Project, where the most important event in the book — the one that continues to have repercussions to this day — happened between two issues of the miniseries, in another comic book.
But it's still a struggle between the creative team saying, "Read what you want, and I hope you'll want to read a lot of it," and the marketing department saying, "Read it all!"
At least it's not presented as an actual checklist (as these often are), or worse: an ordered list that implies that you have to read the books –all of them — in a particular order to understand what's going on.
Share