Thanks to everyone who participated in the second week of our "Where Was Wally West?" contest here at Speed Force!
We posted a panel from a classic Flash comic, featuring Wally West in an alternate reality, the past or a "possible future".  Correct answers were put into a raffle, and a winner was drawn at random.  To refresh your memory, here is the latest subject: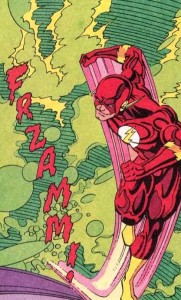 From the Speed Force itself comes the enigmatic Box of Speed!  Its contents: unknown!  Its answers: both mystical and binding!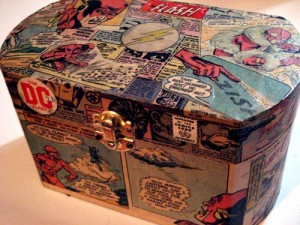 …and the winner is…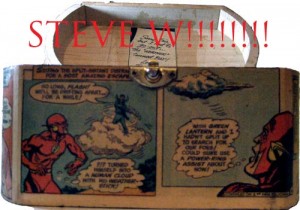 Congrats to Steve!  This week's answer was Flash, vol.2, #68: "Beat the Clock," panel by Greg LaRocque (Flash legend, upcoming Flash: RetroActive artist, friend of the site) & Jose Marzan, Jr., story by Mark Waid.  In that story, Wally took on the Central Clockworks that governed society in Abra Kadabra's home era.  Steve wins a copy of The Return of Barry Allen trade paperback!
Check back here on Wednesday for the next installment in WWWW!
Share