Thanks to everyone who participated in this week's installation of our "Where Was Wally West?" contest here at Speed Force!
We posted a panel from a classic Flash comic, featuring Wally West in an alternate reality, the past or a "possible future".  Correct answers were put into a raffle, and a winner was drawn at random.  To refresh your memory, here is the latest subject: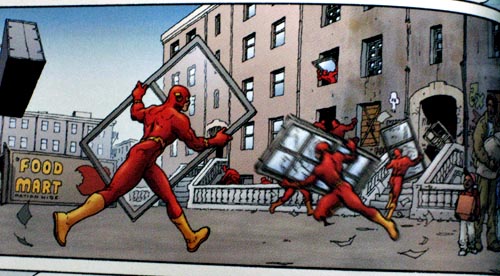 Check your interval vibrations, because the winner is…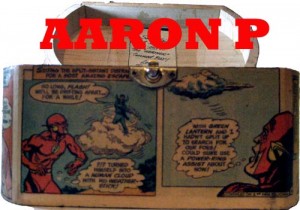 Congrats to Aaron!  This week's answer was JLA: Earth 2, art by Frank Quitely and story by Grant Morrison.  Flash works alongside the JLA to rebuild an Earth ruled by the Crime Syndicate.  Aaron wins a hardcover copy of Final Crisis: Rogues Revenge.
See you on Wednesday for the next installment in "Where Was Wally West?"!
Share