Retailer, Best Buy will be adding a little something extra to the Blu-Ray release of Justice League: Doom; an exclusive miniature Flash figurine. The figurine will be similar to past DC Animated release exclusives and will be the eighth statue released thus far: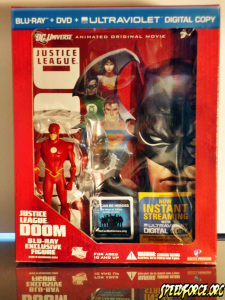 Justice League: Doom is the latest direct to video film to be released through DC Animated. Slated for release February 28th, the film adapts the Tower of Babel story line from the "Morrison Era" League and penned by Mark Waid. In the story it is revealed that Batman has devised different methods of incapacitating his allies if they ever were to go rogue. Unfortunately the plans fall into the hands of the bad guys and we get to witness the fall out.
The story was adapted for the screen by the late, great Dwayne McDuffie and features Michael Rosenbaum, the voice of Wally West on Justice League and Justice League Unlimited and Lex Luthor on Smallville, as Barry Allen this time around.
I personally have to say, great move on DC's part to include the  Flash figurine. Now I will be picking it up on launch day as opposed to not at all. Who else is picking up the release now that the Flash figurine has been added? Who would have picked it up otherwise? Let us know in the comments below.
Thanks to Phantom Stranger for the tip.
*****UPDATED*****
I picked up Justice League: Doom on my break today and I was able to snap some pictures of the exclusive Flash figurine: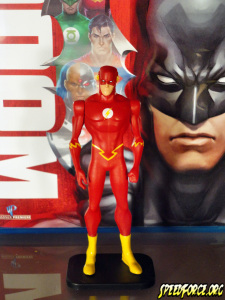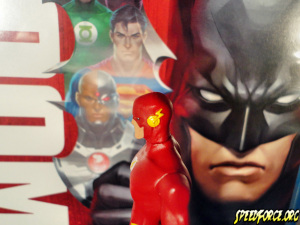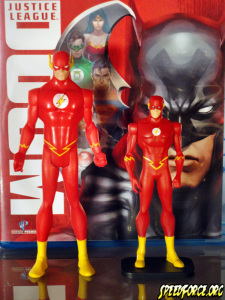 Share