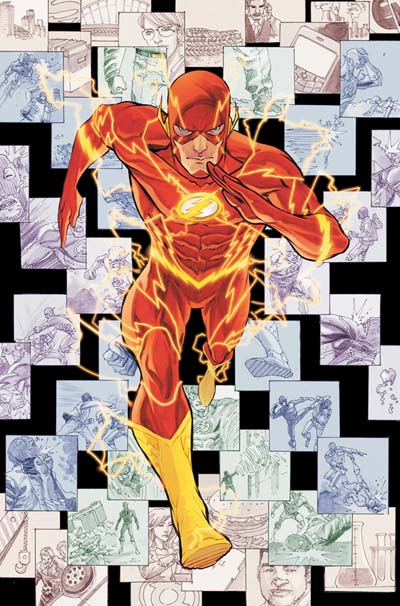 THE FLASH #11
Written by FRANCIS MANAPUL and BRIAN BUCCELLATO
Art and cover by FRANCIS MANAPUL
1:25 B&W Variant cover by FRANCIS MANAPUL
On sale JULY 25 • 32 pg, FC, $2.99 US • RATED T
• The New 52 debut of HEAT WAVE!
• THE FLASH is on a crash course with THE ROGUES!
The image above is new and is included in the cover gallery for the solicits, but a caption does state it is not the final cover.
DC's July Justice League solicitations are up at The Source.  Flash fans looking for more Jay Garrick should check out the solicit for EARTH TWO #3 after the jump…
EARTH 2 #3
Written by JAMES ROBINSON
Art by NICOLA SCOTT and TREVOR SCOTT
Cover by IVAN REIS and JOE PRADO
1:25 B&W Variant cover by IVAN REIS
On sale JULY 4 • 32 pg, FC, $2.99 US • RATED T
• The all-new origin of ALAN SCOTT GREEN LANTERN – unlike any GL origin that's come before!
• The debut of the all-new HAWKGIRL!
• And Jay Garrick, THE FLASH, meets his first Super Hero!
Jay is not included on the cover.
Share