Two entries in this week's The Line It Is Drawn feature at Comics Should Be Good. This week's theme was cover homages.
First up, Flash of Two Worlds featuring the Earth-1 and New 52 versions of Barry Allen, suggested by Ecovore and drawn by Xum Yukinori.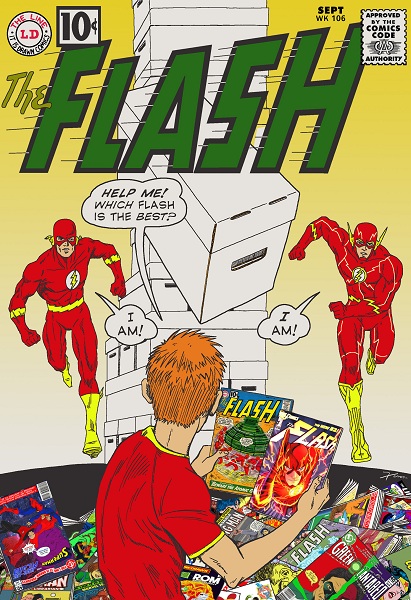 So which Flash is better, Barry Allen or Barry Allen?
And then there's X-Men: Days of Future Past featuring a younger Wally West (Kid Flash) and Donna Troy (Wonder Girl) trapped in the alternate world of the New 52. Suggested by starpilotsix and drawn by John Trumbull.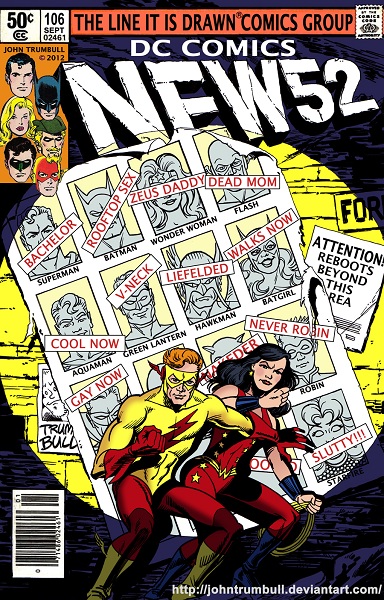 I so wish this one was real so I could read it.
Check out the rest of the entries at Comics Should Be Good!
Share