Digital flashbacks this Wednesday include Flash #93 and Impulse #47. This fills in a gap, making the first 100 issues of Wally West's Flash solo series available digitally. Additionally, Friday features the release of the next digital chapter of "Haunted" as Impulse guest-stars in Smallville Season 11.
Smallville Season 11 on ComiXology.
Something terrifying is pursuing Impulse — what could keep up with the Fastest Man Alive?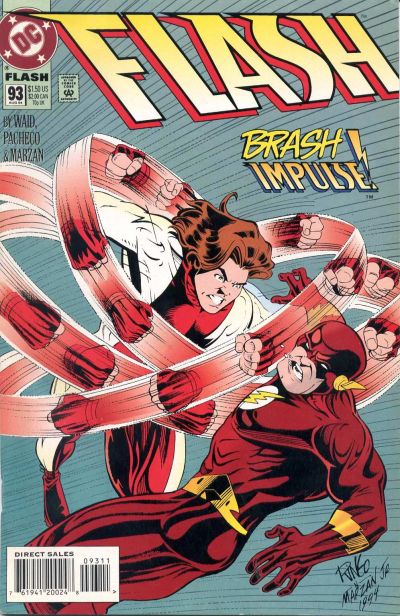 Flash #93: Part 2 of "Reckless Youth," introducing Impulse. Bart Allen and his grandmother Iris have arrived from the future, and it's up to Wally West to save Bart from his own super-speed! (Parts 1 and 3 have been out for a while, released during the Flash 101 sale and a Zero Hour sale). This fills in the last gap in the first 100 issues of the Wally West Flash series (101 issues if you include #0, which comes between #94 and #95).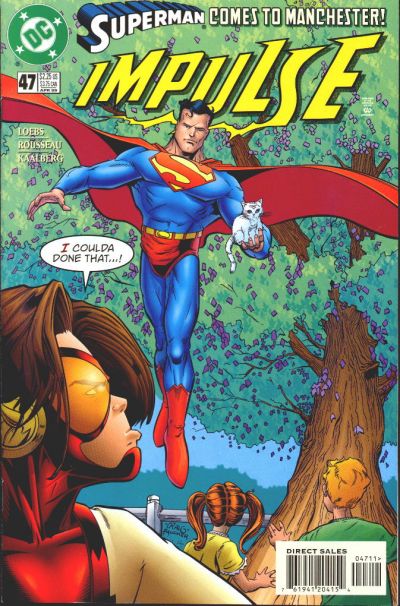 Impulse #47 guest-stars Superman, from a month in which Superman showed up in nearly every DC comic published (loosely tying into Superman: King of the World).
Share