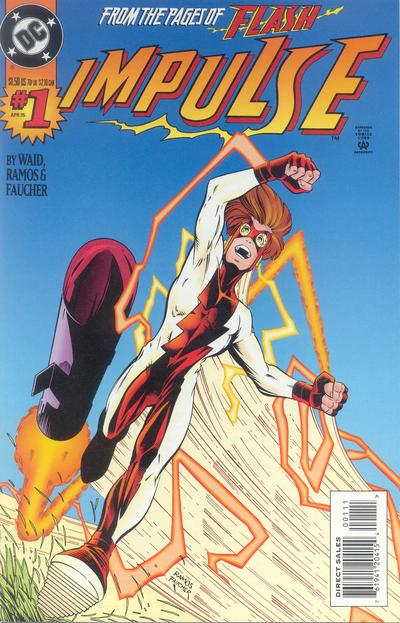 ComicList reports that the trade paperback Impulse: Runs in the Family has been canceled. I guess that explains why it hasn't shown up on any of the solicitations. [Correction: It was solicited in October.]
This isn't the first collection DC has canceled before release. Usually it means they looked at the pre-orders and just didn't see the demand.
On the plus side, the issues that would have been collected are all available digitally now. Of course, that brings up an interesting question: What role did digital sales play in this decision? Did DC see poor digital sales and low print pre-orders and decide to cancel it? Or did they see better digital sales than print pre-orders and decide to focus on the more effective market?
Comics used to be disposable entertainment, but since the early 1990s, readers tend to keep their collections for years. With that sort of audience, what's the market for reprints of 20-year-old comics that have been kept bagged and boarded so that the people who have the most nostalgia for them also still have a copy in good condition?
(Thanks to Collected Editions for the tip.)
Share