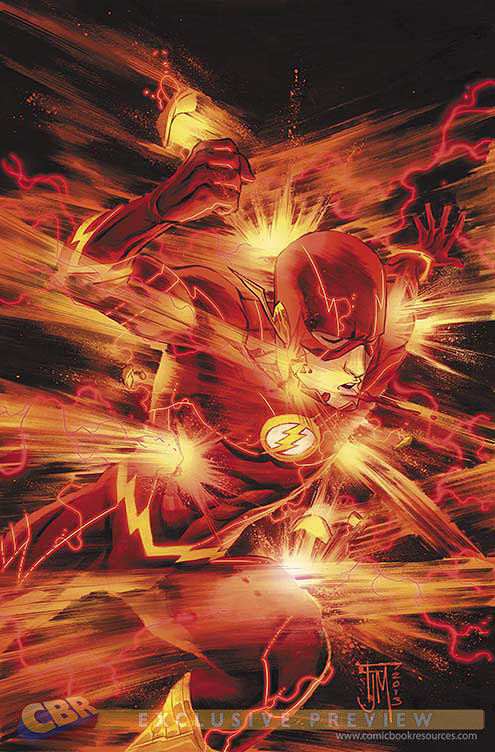 THE FLASH #20
Written by FRANCIS MANAPUL and BRIAN BUCCELLATO
Art and cover by FRANCIS MANAPUL
1:25 B&W Variant cover by FRANCIS MANAPUL
On sale MAY 22 • 32 pg, FC, $2.99 US • RATED T
An all-new Flash epic begins here, and the stakes have never been higher as Barry races toward a confrontation with the Reverse Flash!
DC has released their Justice League group solicitations through Comic Book Resources, among them the Flash #20 solicit. This issue features the return of the regular creative team of Francis Manapul and Brian Buccellato, and the full introduction of the new Reverse Flash — not Eobard Thawne, and not Hunter Zolomon — who will debut briefly in #17 before becoming the focus of this new story. We've previously discussed possible candidates, including Wally West.
Share