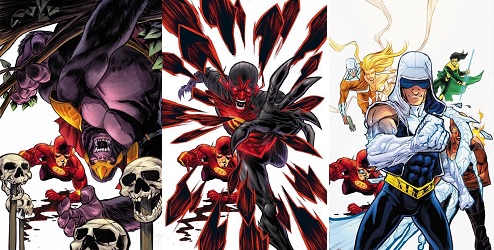 DC Comics will be releasing three Flash villain comics in September: Grodd, Reverse Flash, and The Rogues. Which sounds most appealing to you?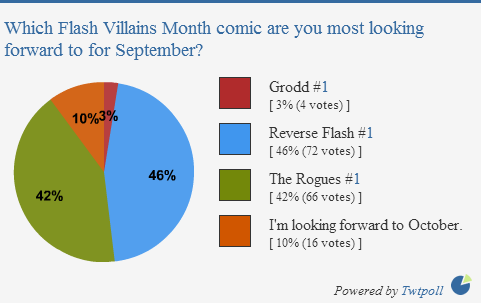 Update: The results are in!
Reverse Flash is the clear winner with 46% of the vote. The Rogues is a close second, with 42%. Grodd, however, received only four votes of the 158 votes cast! More people than that (16, at 10%) want to just skip Villains Month entirely!
How about you? Which book are you most looking forward to, and why?
Share