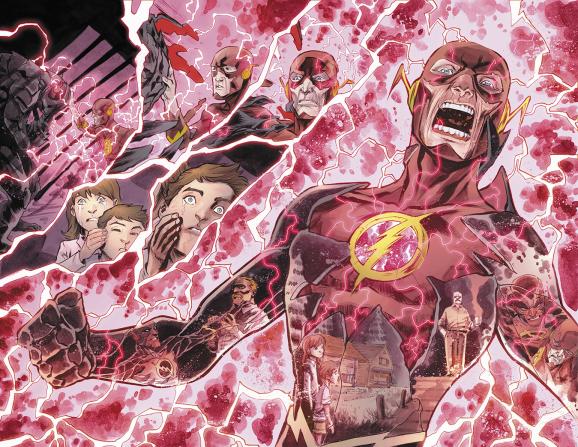 DC unveiled two pages of art from Flash #24 at their New 52 panel in NYCC today. Not much else came out about the Flash at this panel, except that the Reverse-Flash's actions are twisting time, making him "more monstrous."
No word yet on the new creative team.
When asked about Wally West, Brian Buccellato assured fans that "When the time is right, Wally will return. Don't applaud–I don't know when that will be" — basically the usual "hang in there" response.
Share