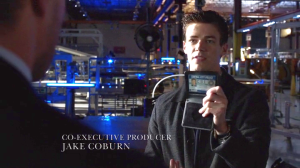 I should start by mentioning that I've never seen an episode of Arrow before, and thus many of the established characters and ongoing storylines were a bit of a mystery to me. That said, it wasn't too difficult to figure out what was happening. Spoilers after the cut.
I thought Barry was handled well, even if I'm slightly exasperated to see the dead mother plot happening again (it's a pet peeve). Poor Henry Allen always gets the short end of the stick in every type of continuity! It was definitely a surprise to hear about the obvious implication of Professor Zoom, something I figured would either not happen in the show(s), or at least not be revealed until after Barry gets his own super-speed. However, it does provide an excellent reason for Barry's interest in metahuman cases, and explains why he'd risk his job to come to Starling City. And for all we know, the intervention of another speedster may be why Barry gets his powers.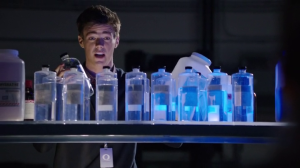 I enjoyed the little nods to comics continuity in the episode, such as Barry handling the lab chemicals during a thunderstorm, and always being late. He does seem a bit unbelievably young to me, though, and at least the characters acknowledged it by asking about his parents. But I guess his age is appropriate if he's to be a love interest for Felicity. Overall I enjoyed the episode, even if it was paced a bit slowly (deliberate irony?), and am looking forward to the second part. And my fingers are crossed for the Flash pilot; Grant Gustin definitely handles Barry well, and the role appears to be in good hands.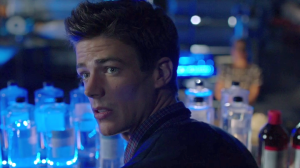 Share