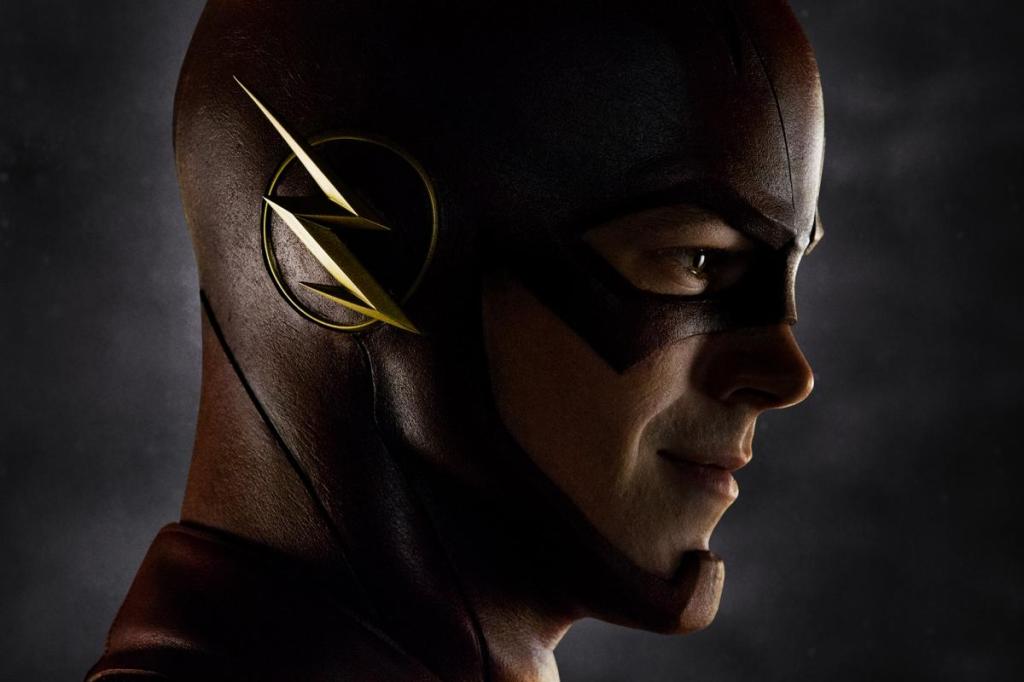 DC Comics has released this first look at Grant Gustin in the Flash mask for the TV series pilot, which begins filming any day now.
The costume for The Flash was designed by three-time Oscar® winner Colleen Atwood, who also designed the costume for Arrow and whose motion picture credits include Academy Awards® for her work on Alice in Wonderland, Memoirs of a Geisha and Chicago, as well as seven additional Oscar® nominations for films such as Snow White and the Huntsman, Sweeney Todd: The Demon Barber of Fleet Street and Sleepy Hollow.
What do you think? There's a definite New 52 resemblance with the chin strap and visible seams (thankfully without the bright yellow piping). I find it interesting that they went with lightning bolts rather than wings for the earpieces (personally I prefer wings on Barry Allen and lightning bolts on Wally West, but that's just me) and what appears to be a flat look on them…not unlike the movie version of another famous superhero with wings on his ears, Captain America. I wonder if it's a fashion trend in costume designers, or if it's one of those things that doesn't quite translate from drawing to something that a person actually wears?
Share