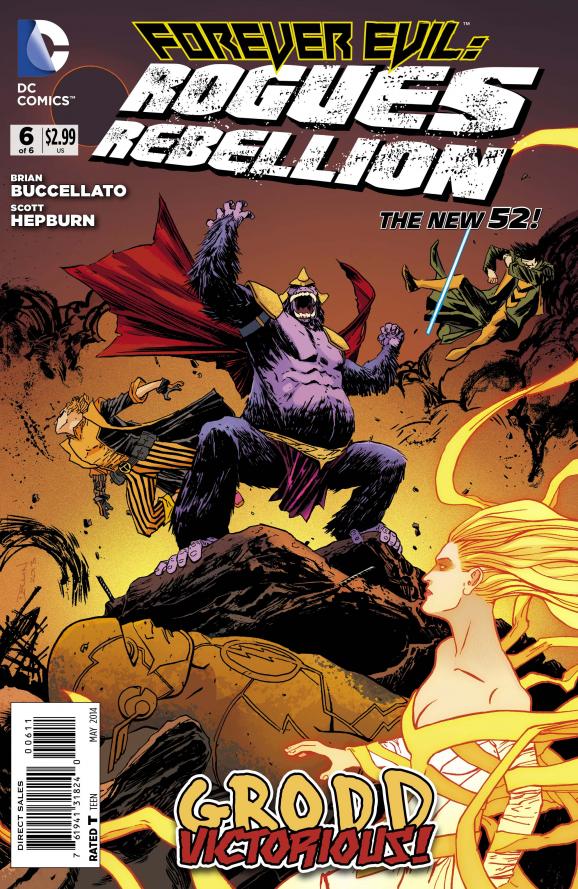 DC Comics has a preview of Forever Evil: Rogues Rebellion #6, the conclusion of the miniseries.
The Rogues battle Gorilla Grodd, Parasite and a slew of the Crime Syndicate's co-opted thugs in the ruins of the Gem Cities. The outcome doesn't look good for the Rogues, but these blue-collar opportunists never back away from a fight! Look for FOREVER EVIL: ROGUES REBELLION #6, written by Brian Buccellato and illustrated by Scott Hepburn, this Wednesday.
The issue arrives in stores on Wednesday, along with Flash #29. A preview of Flash was released last Friday.
Share