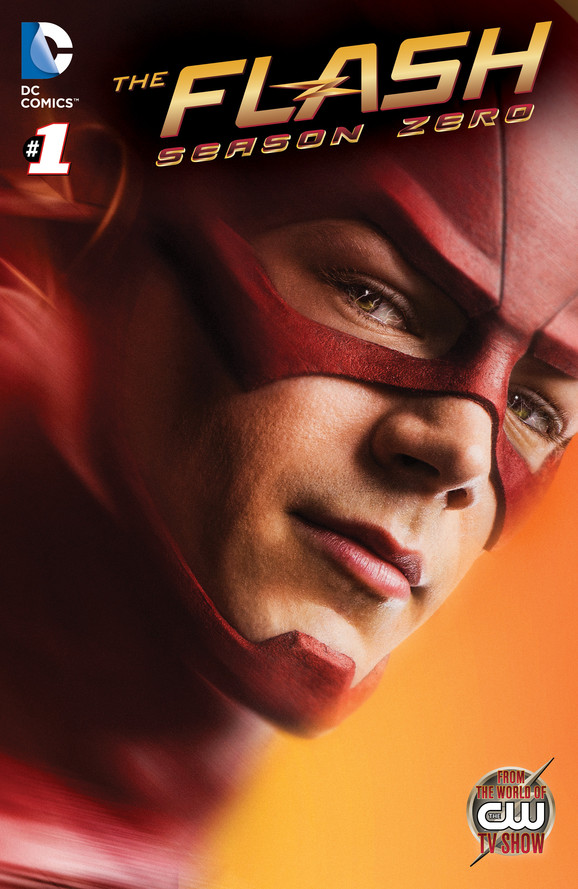 TV Guide broke the news that, as we predicted, DC is launching new digital-first Flash and Arrow tie-in comics this fall. Flash: Season Zero will take place between the pilot and second episode, and will "embrace the franchise's colorful roots" a bit more than the more "grounded" TV show with its own set of comic-specific villains.
Season Zero, which is being co-written by Brooke Eikmeier and Katherine Walczak and features art by Phil Hester and Eric Gapstur, will showcase the entire TV cast, plus these new rogues, a group of circus performers who gained super powers as a result of the S.T.A.R. Labs particle accelerator explosion that also transformed Barry (as seen in the Arrow episode "Three Ghosts," as well as The Flash's pilot). This "freakshow gallery," as Kreisberg calls them, are lead by Mr. Bliss, a character who first appeared in DC's Starman comic series: "He has the ability to manipulate peoples' emotions. He and his cadre of circus folk have decided that they've been pushed around long enough and are going to take it to society."
Digital chapters will be released on Mondays, with Flash and Arrow alternating each week. The first digital chapter of Flash: Season Zero will be available on September 8, with the first print edition hitting the shelves a month later on October 8, the day after the TV series premiere.
So, will you be picking this up digitally or in print? Or both? Or just sticking with the TV show for now?
Via Flash TV News. Also, I'm pretty sure the covers from TV Guide's article are mock-ups, since they're using existing publicity photos. Edit: Maybe not. I've pulled the full-sized images from DC's blog, and updated with the Flash cover above.
Share