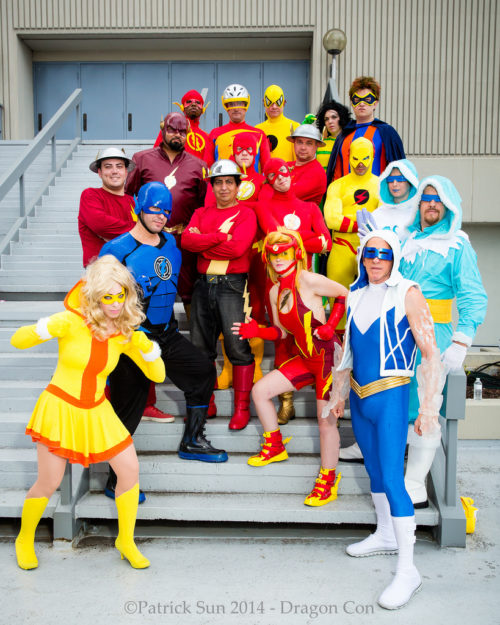 Flash group from the Superhero Costuming Forum's DC Photo Shoot, photo by Patrick Sun. I love the variety of costumes in here, including the New 52 Barry Allen and Jay Garrick, and the Ame-Comi Jesse Quick.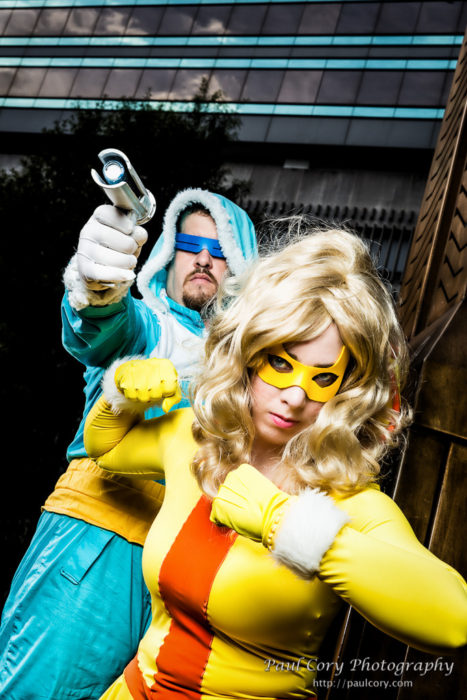 Golden Glider and Captain Cold, photographed by Paul Cory.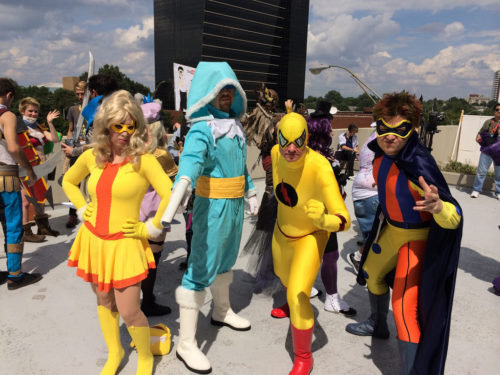 Rogues group, photo by The Geek Forge. They also have a step by step Captain Cold costume how-to.
Post-apocalyptic Reverse Flash, photo by Rhys Martin.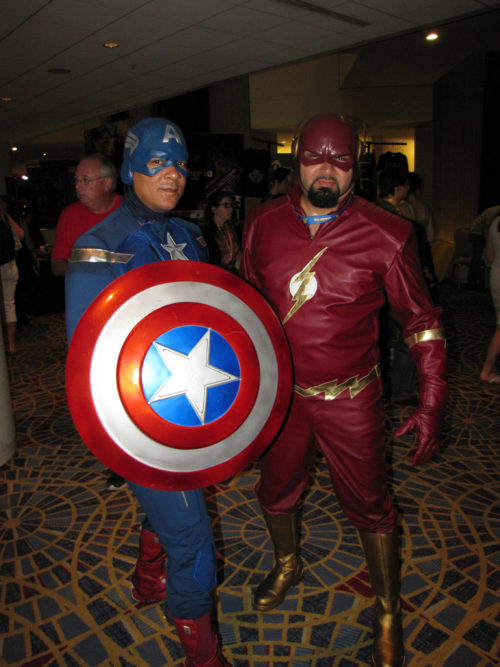 Captain America and The Flash, photo by foodbyfax.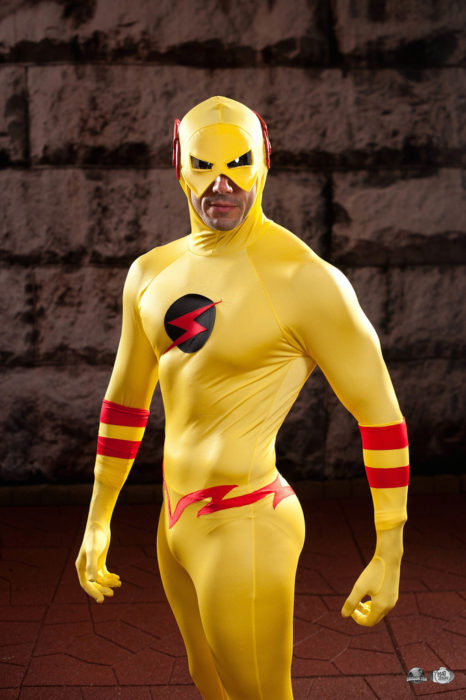 Professor Zoom (Reverse Flash) by Steve Blake
And don't miss Michael Blitch's giant pannable/zoomable group photo of the Superhero Costuming Forum DC photo shoot!
More blogs spotlighting Dragon*Con cosplay today include: The Aquaman Shrine, Captain Carrot's Burrow, Firestorm Fan, Flowers & Fishnets, Kord Industries, the Legion of Super-Bloggers, and Being Carter Hall. Thanks to the Irredeemable Shag of Firestorm Fan for organizing us all!
Share