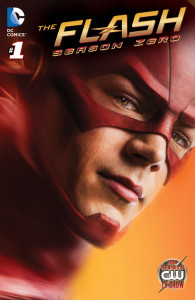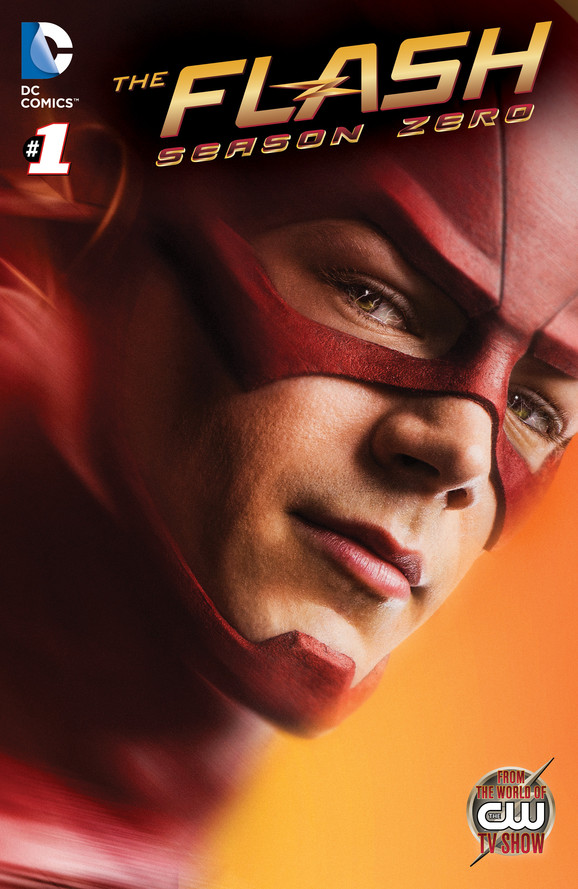 With the Flash TV show launching next week, DC is making sure a new Flash comic featuring the TV version of Barry Allen is available to anyone, whether they want to pick it up online or in a comic shop.
The Flash: Season Zero #1 is out today, collecting the first two chapters of the digital-first comic in paper form. The digital edition releases a new episode every other Monday, alternating with Arrow: Season 2.5
An all-new digital first series From the world of the highly anticipated new TV show The Flash! Follow the adventures of Barry Allen as he struggles to balance his job as a police crime scene investigator, his unrequited crush on Iris West (who also happens to be his boss' daughter) and his new life as Central City's guardian angel! Don't miss out!
In this issue, the Flash tries to foil a bank robbery, only to find the robber is a super-strong giant. And he's not the only metahuman involved, as something bizarre takes shape at the Central City Zoo. Previews are available at USA Today and at Crave Online.
Written by Andrew Kreisberg with art by Eric Gapstur and Phil Hester. Former Flash writer/artist Francis Manapul provides a fantastic variant cover for those who prefer art to the photo cover.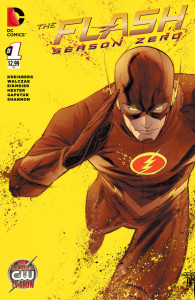 Share