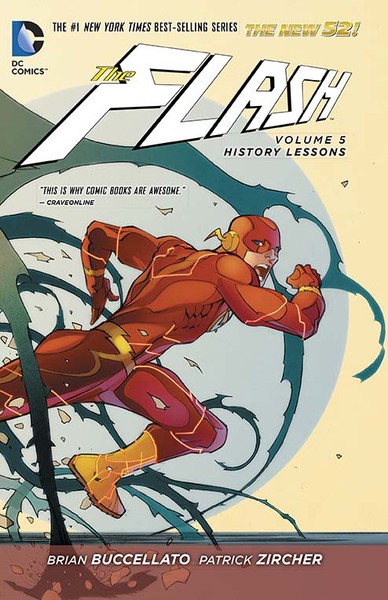 THE FLASH VOL. 5: HISTORY LESSONS TP
Written by BRIAN BUCCELLATO and CHRISTOS N. GAGE

On sale SEPTEMBER 2 • 144 pg, FC, $14.99 US
In these stories from issues #26-29 and FLASH ANNUAL #2, find out how Barry Allen adjusts after his battle with Reverse-Flash! Plus, witness the first meeting of The Flash and Green Lantern.

Art by BRETT BOOTH, NORM RAPMUND, PATRICK ZIRCHER, AGUSTIN PADILLA, NEIL GOOGE and others
Cover by PASCAL FERRY
This wraps up the softcover collections (it's available in hardcover already) of the original New 52 Flash run by Francis Manapul and Brian Buccellato. Manapul had already left to start on Detective Comics, but Buccellato stayed on for a few more issues to wrap up remaining plot threads from their run, including key questions about Barry's parents and his mother's murder. Deadman and Green Lantern guest star.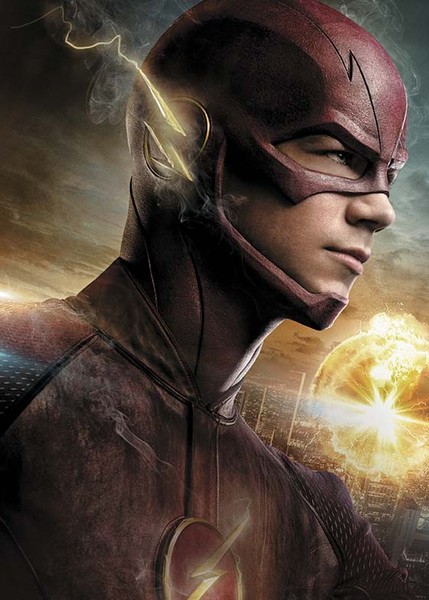 THE FLASH SEASON ZERO TP
Written by ANDREW KREISBERG, BROOKE ELKMEIER and KAI WU
Art by PHIL HESTER, ERIC GAPSTUR and MARCUS TO
Photo cover
On sale SEPTEMBER 2 • 264 pg, FC, $19.99 US

Follow the adventures of Barry Allen from issues #1-12 of this new series as he struggles to balance his job as a police crime scene investigator, his unrequited crush on Iris West, and his new life as Central City's guardian angel!
A few things of note:
It's 12 issues — a whole year's worth of comics.
They're not calling it volume 1. That sounds to me like Season Zero will be done after 24 digital chapters, collected into 12 print issues, collected into one book. Though I wouldn't be surprised to see a Flash Season 1.5 comic next year.
Based on the current schedule, issue #12 will also be coming out in September, most likely the first week of the month. So either the release date here is wrong, or DC is releasing the collected edition the same day as the final print issue. That's unusual, but maybe the audience for digital-to-print media tie-ins breaks down differently and the publisher doesn't feel the need to postpone the collection they way they do with the print-first books. Or they've gotten positive data from Vertigo's schedule of releasing collections during a skip month after each arc's last chapter.