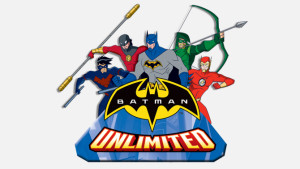 Variety reported yesterday that DC Entertainment working with Mattel, Fisher Price and Warner Bros. Home Entertainment will release two direct-to-homevideo animated projects featuring different versions of The Flash.
The first, Batman Unlimited: Animal Instincts is based on the Mattel Batman Unlimited toy line:
"Batman Unlimited: Animal Instincts" will debut May 12, as a direct-to-homevideo animated movie that features Batman, the Flash, Red Robin, Nightwing and Green Arrow as they face off against super villain the Penguin, while introducing cyber animals as new foes. A sequel film will be released around the second half of 2015.

Warner Bros. Home Entertainment will release the "Batman Unlimited" films on Blu-ray, DVD and Digital HD. In addition, WB will also produce 22 two-minute shorts around the "Batman Unlimited" toys, making them available for free on a variety of digital platforms, while a companion app also will provide young fans with access to content.

Mattel produces the Batman Unlimited action figures which are rolling out onto store shelves now, and feature a new look for the Caped Crusader.
The video looks to be similar in tone and style to last years, JLA Adventures: Trapped In Time. That film featured the Justice League teaming with members of the Legion of Superheroes to take on the Legion of Doom and stylized New 52 uniforms for the League.
The designs from Animal Instincts for the most part look to be based on previously released action figures from Mattel's evergreen Batman Unlimited line. I reviewed the Flash figure on FastestFanAlive about a year ago and you can see a couple pictures of it below: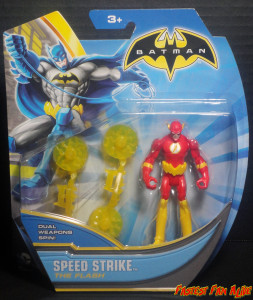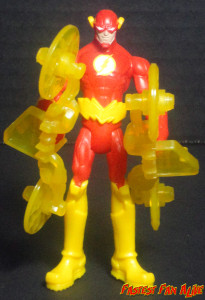 It seems as if they've tweaked The Flash's design a bit since his initial action figure release, slimming down the uncharacteristic bulky look of his belt and adding transparent goggles, some odd yellow gauntlets on the wrists and the Justice League Unlimited logo as opposed to the classic Flash logo featured on the figure. I can't say I'm really digging the stylistic changes but they must appeal to someone out there.
The second set of media releases will be based on the Fisher Price DC Super Friends toy line: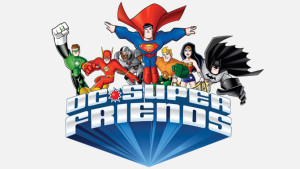 The DC Super Friends toy line, inspired by the Fisher-Price Imaginext action figures and play sets, will be turned into a series of 15 three-minute animated shorts, also launching in the spring that will be accompanied by an app to further connect audiences to the toys and characters.
As mentioned previously the shorts will be based off of the Fisher Price DC Super Friends toy line of which I have quite a few: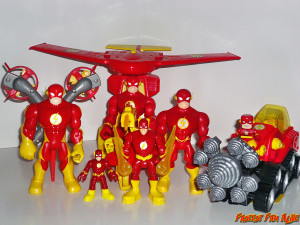 I also reviewed the DC Super Friends Hero World Flash on FastestFanAlive a few years back for those interested.
Obviously these films are both based on material that is meant for children but I have to admit that I definitely want to check out that Batman Unlimited movie. If only to see that ridiculous Flash redesign in full cinematic glory. 🙂 I am a little troubled by the lack of diversity among the cast especially in light of DC's recent efforts to showcase just that but I guess we don't always have to follow a checklist or anything.
While I do dig the style of the toys I really don't see myself seeking out another Fisher Price video release. Again, I'm obviously not the demographic but it is nice to see some more Wonder Woman and Cyborg getting a push as well. 
What do you all think of the designs of the Batman Unlimited Flash? Why do people love putting Speedsters in goggles? Is anyone actually collecting the Batman Unlimited and DC Super Friends figures for their kids? Please let us know in the comments below.
Thanks for reading,
Share