Out today in comic stores, or next Tuesday in book stores, it's the second collection of the post-Rebirth Flash series, bridging Brightest Day and Flashpoint.
Flash: The Road to Flashpoint (HC)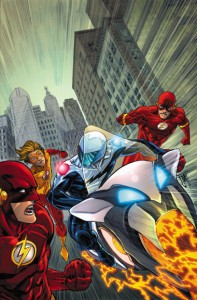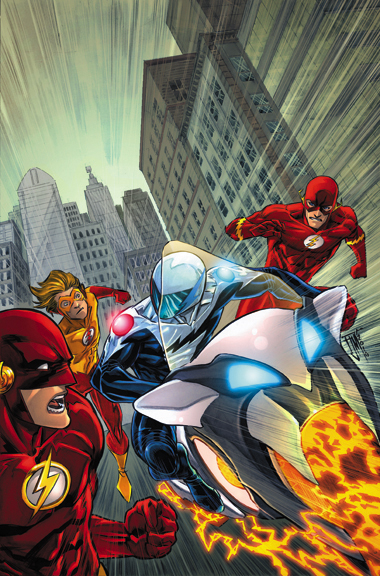 Written by GEOFF JOHNS; Art by FRANCIS MANAPUL and SCOTT KOLINS; Cover by FRANCIS MANAPUL
Make way for Hot Pursuit – the latest speedster to come out of the Speed Force! He's here to make sure no one breaks the speed limit – hero or villain! And just wait until you see whose face is under Hot Pursuit's helmet!
This hardcover collection of THE FLASH #8-12 leads up to FLASHPOINT, the biggest comic-book event for summer 2011!
DC Universe 128pg. Color Hardcover $22.99 US
Full Run
This completes the collection of Geoff Johns' return to the Flash and re-introduction of Barry Allen. Here's the full list of Rebirth-era Flash collections by Geoff Johns:
That still leaves one more collection of Flash material from this era: World of Flashpoint Featuring the Flash, announced just this Monday and arriving in March, containing stories by Scott Kolins, Sterling Gates and others.
Edit: I forgot to include Captain Atom #3, which features the Flash as a guest star, and is also out today.
Captain Atom #3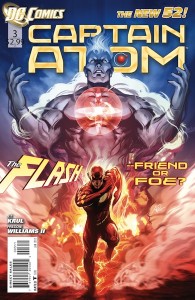 Written by J.T. KRUL; Art by FREDDIE WILLIAMS II; Cover by STANLEY "ARTGERM" LAU
Captain Atom is taking his powers to new heights – saving people all across the world in the blink of an eye. But he's not the only one who can move at super speed. Enter: The Flash! And when their paths cross, don't expect them to share the secret hero's handshake – because Captain Atom may be a bigger threat than any villain.
DC Universe 32pg. Color $2.99 US