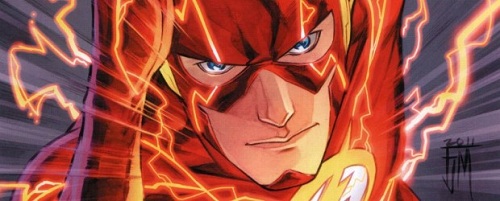 The Flash TV show is here! Can't wait for more? You're in luck: there are decades worth of comics that you can read right now. But where to start?
We've got some recommended reading for The Flash, focusing on comics that are available digitally and in book form to make them easier to find.
DC offers digital comics through a number of portals including ComiXology, which has apps to read your comics on your tablet (iPad, Android and Windows), phone, or computer. You can also go through the Kindle, iTunes, and Google Play stores.
You may want to take a quick look at our 5 differences between the TV and comic book Flashes before continuing. Continue reading →