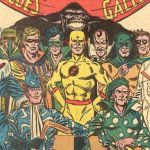 Hello new Flash fans and curious readers! Welcome to Flash fandom, and I hope you enjoy your stay 🙂
Recently Speed Force did a post about the basics of the Flash book and some issue recommendations, which are great introductions for new readers. I figured this could be an addendum to those pieces.
See the short biographies after the jump.