Nerdist has a preview of The Flash #27, the first of a three-part story by writer Brian Buccellato and artist Patrick Zircher. Pasqual Ferry provides the cover for the issue, due in stores next week.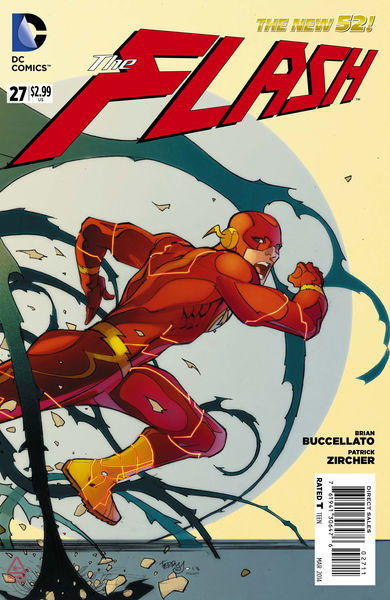 The summary has the Flash facing "a mystical serial killer who might be responsible for his mother's murder," but the preview focuses on a jewelry heist by Chroma (an updated Rainbow Raider) and Tar Pit.
(For those wondering about the presence of one of the villains, remember that everything up through #29 takes place before Forever Evil.)
Also included in the preview is the Scribblenauts variant cover, a riff on the classic Showcase #4 — the first appearance of Barry Allen.