With only two weeks left in the contest, I'd like to take some time to highlight some of the entries we've received so far and will all be passed on to Arrobasilver for consideration:
Ryan cleverly combined elements of the Blue Lantern and The Flash: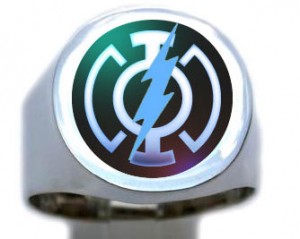 While Adam Komar from Conroe, TX had the interests of those conflicted between light and dark in mind with his concept: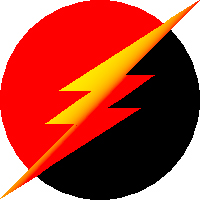 Cape Sandlin incorporated a variation of The Flash logo itself into a modest but visually stunning piece of work: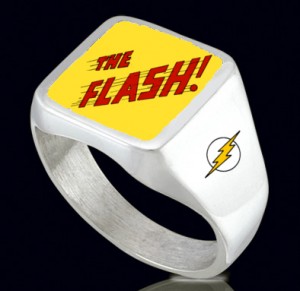 And Aaron Rivin Rivin took a more traditional approach to his concept: [Edit: Images removed because they were plagiarized (see comments).]
Kevin Allen from Rochester, MI described his concept as: "This is a ring he would wear when giving an interview, or at the opening of a new wing of the Flash Museum. It is a ring he would only take out for super important events. As such, it takes some of the elements of his normal ring, but also adds a few style choices to make it look more regal and important."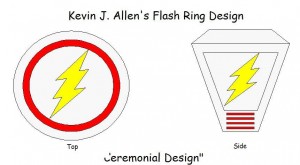 And Joey Forlini delivers with a simple yet engaging piece framed with elements of The Fastest Man Alive.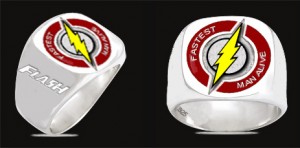 And that's only a few of the great submissions we have so far. Thanks for all the entries. I look forward to seeing even more of all your great work, so get those submissions in while you still can. You can visit the Official Contest Page HERE for details on submissions and such.