It's been about a year since I last posted one of these things. Speed Force has grown a lot in that time. I've tried to have something new on a daily basis, and over a year and a half the site has grown to a total of 824 posts. It's also expanded past the blog itself, with nearly 3,000 tweets on Twitter @SpeedForceOrg and with a fan page on Facebook.
Speed Force's audience has grown a lot too, with an average of 989 views per day (up from 469 a year earlier), 220 fans on Facebook, over 400 followers on Twitter…and almost 3,000 comments! Thank you, everyone!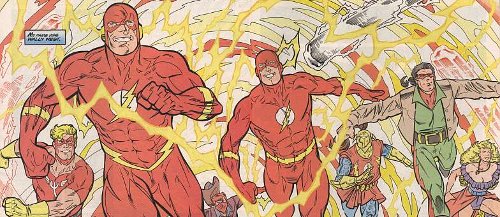 On the downside: I'm kind of stressed out. The Flash is still in limbo after all this time, and while we have an unofficial launch date, DC has continued to change their plans for the character. I've also been finding DC's output more frustrating and less interesting over the past few years, and I don't want this to turn into a 24/7 rant station.
So here's what I'm doing to avoid burning out. Continue reading →