DC has announced that Geoff Johns and Ethan van Sciver are working on Flash: Rebirth, starring Barry Allen. It's a 5-issue miniseries starting in January. Some quick linkblogging:
Speed Force: LiveBlogging DC Nation (where the announcement was made).
Newsarama: SDCC '08 – Johns & Van Sciver Talk Flash: Rebirth.
CBR: CCI: Johns and Van Sciver Team Up for "The Flash: Rebirth".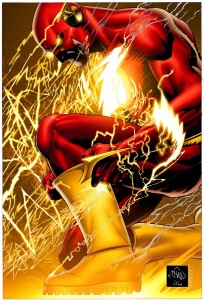 Share