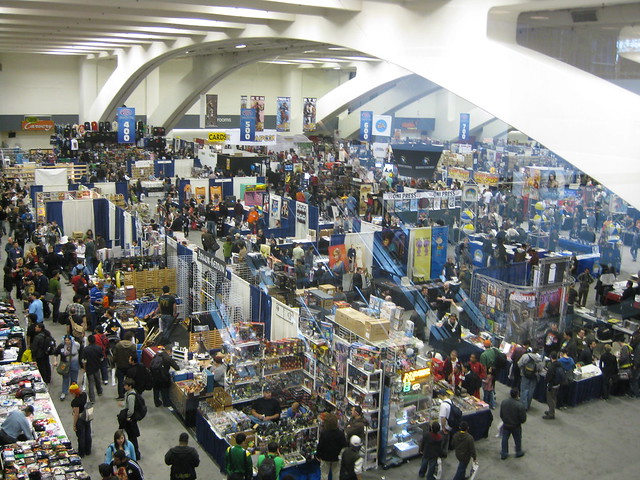 Having a great time at WonderCon so far. The con floor is divided into 3 main areas – publishers, comic dealers, and Artists' Alley. There's a bit more variation, but that's the main breakdown. Not too many people in costumes today. Everyone seemed very patient in the line waiting to get in, much more than I'd expect in, say, San Diego.
Talked to some artists, picked up some autographs, bought some trades I'd been meaning to pick up. Got over to the Boom booth to pick up the Farscape exclusive, hit the DC Nation and Boom panels, saw an interesting one on the real archaeology behind the Indiana Jones series.
Also attended the screening of the direct-to-DVD Wonder Woman movie coming out on Tuesday. It's incredible. It's epic. Ares is the main villain, there's an all-out war that nearly gave the film an R rating (I think the final cut is PG-13), and it doesn't shy away from any aspect or implications of Diana's origin — and because it tackles everything head-on, it works.
After WW, there was a brief trailer for the next direct-to-DVD animation, Green Lantern, which looks to be very cosmic and sci-fi in tone.
More comments on Twitter, and first batch of photos are up on Flickr.
Update: I have a more thorough con report up at K-Squared Ramblings.
Share