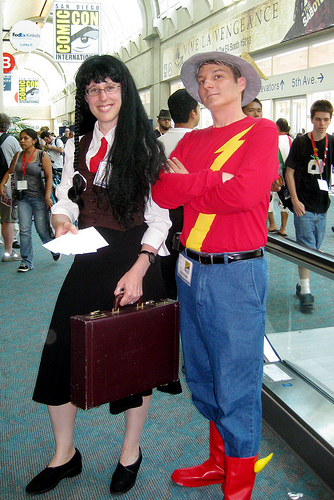 Yomiko and the Flash, originally uploaded by Kelson.
Here's me with my wife at Comic-Con International today, dressed as Yomiko Readman (a.k.a. The Paper) from the anime Read or Die and Jay Garrick, the Golden Age Flash!
The hat is a paper mache base with model magic over it, then spray paint and varnish. Katie volunteered to make it for me and it came out great! Sometime next week she'll make a guest post about how the various costume pieces are constructed, so keep an eye out!
Update: The making-of posts are up!
More photos in my Comic-Con 2009 set.
Share