Last week at the Baltimore Comic-Con, this eight-year-old Impulse fan was among the attendees: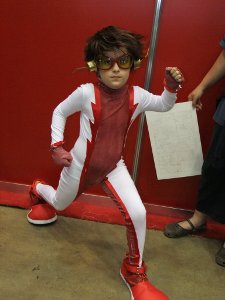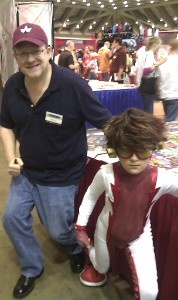 Caleb's father wrote in to say that he's been a big fan of the Flash ever since seeing him on the Justice League cartoon, and that they've read all of The Flash and Impulse together. They met several writers and artists who have worked on the series, including Mark Waid (pictured), Todd Dezago, Craig Rousseau, and Pop Mhan. Caleb/Impulse also made an appearance on Todd Dezago's Perhapablog last week in his con write-up.
Update: Caleb returns to Baltimore Comic-Con in 2010…as Kid Flash.
Share