A few months ago Joey Forlini, the winner of Speed Force and Arrobasilver's Design and Win Your Own Flash Ring Contest emailed me about his plans to get some Flash ink. The tattoo is finally completed.
Have a look: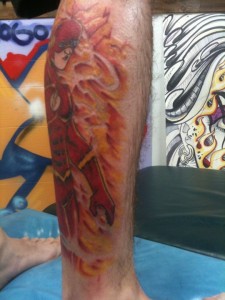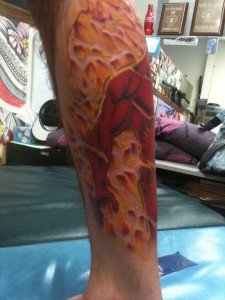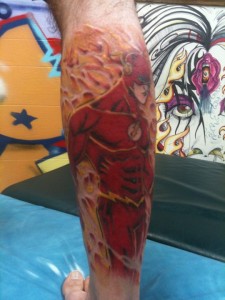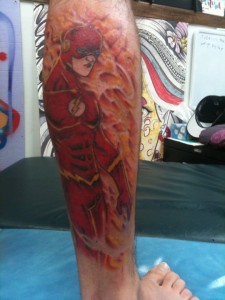 Pretty cool, eh?  The tattoo took twelve hours altogether to finish and was done by Canadian tattoo artist, Vincent Rousseau. Talk about the ultimate tribute to The Fastest Man Alive. The art was based on one of Francis Manapul's early sketches of The Flash: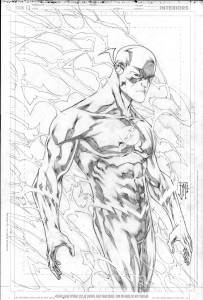 I'm personally not a tattoo person, but if I were to ever get one it probably wouldn't be something as large or as detailed as this. Just a custom, stylized version of The Flash symbol for the most part.
Do you or anyone you know have a Flash tattoo? If so drop me a line and a few pics at Devintheflashjohnson@yahoo.com and it could be featured on Speed Force in the near future.
Happy Thanksgiving everyone and thanks for reading.
Keep it Flashy!
Share