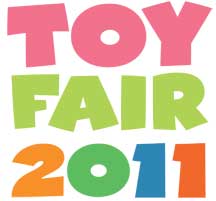 It's the most wonderful time of the year, well for toy fans anyway. Toy Fair weekend 2011 is upon us but don't be alarmed because we haven't seen any Mattel offerings yet:
Toy Fans,

Like San Diego Comic-Con, New York Toy Fair is one of the most hotly anticipated toy events of the year. Why? Because even though it isn't open to the public, we unveil some of the biggest toys of the year!

This year, the Mattel Collector Night is on Sunday, February 13th, from 3 PM to 6 PM ET. Of course, I can't show you images yet, but I promise we'll have TONS of reveals from all your favorite lines, including a DCU Classics wave, figures from JLU, DCU vs MOTU, DCU Action League®, Ghostbusters™, Masters of the Universe®, and Green Lantern.

There will also be reveals and product on display from Batman, Young Justice™, CARS, WWE®, and even some Barbie® Collector items I know you're gonna want. A lot of your favorite fan sites will be in attendance, so be on the lookout for updates from those sites −− but for the official scoop, be back here on Monday, February 14th, for our special post-Mattel Collector Night coverage!

— Matty
I'm personally more excited for the Young Justice and JLU toy line news because we are guaranteed to get some Flashy goodness there. I think we may get another glimpse of the JLU Heatwave that has been spotted on eBay in the last few weeks or a release date for that Jay Garrick figure. Speaking of which: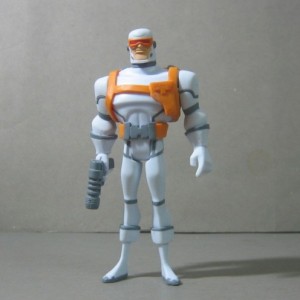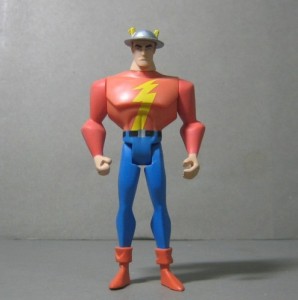 YES finally weapons! It has been reported however that the gun is not removable. Not only that but it doesn't really match the weapon pictured in the cartoon: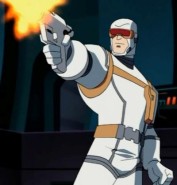 But beggers can't be choosy and either one of these situations is preferable to not having a weapon at all.  I can't wait until these guys hit retail!
Hopefully DCU Classics has some Flash-centric stuff planned too; I've heard rumors about a Jay Garrick hitting that line as well and Blue Lantern Barry is just around the corner.
Haven't heard anything about DC Direct, but for those in the know this isn't a huge surprise. There has been a reshuffling at DC Direct and I figure with Mattel also adding a good portion of products to the DCU collecting realm, they might be scaling back on action figures and focusing more on other offerings like statues, busts and replicas (we still haven't gotten Jay's helmet btw). I'm on the fence about this myself. I actually like a good deal of DC Direct's action figure releases but many don't. Amidst complaints of artist specific renderings of characters and the weird scaling issues that have plagued the line for years many collectors are opting to go the DC Universe Classics as opposed to DC Direct. Which is all fine and dandy but at the same time a collector like myself only focuses on a specific corner of the universe, so the more people throwing their hats in the more chances I have to get Flash-centric stuff.
Btw my favorite places to get info on Toy Fair 2011?
As previously mentioned Mattel will be showcasing their products today from 3pm to 6pm Eastern Time.  Also be sure to check out Mattycollector.com Monday for more news.
Thanks for reading,
Share