Yes, you read correctly. McDonald's latest Happy Meal toys will be featuring the stars of the hit new Cartoon Network series, Young Justice. Not only that but they will be featuring two characters extremely well known to fans of The Flash, Kid Flash and Captain Cold: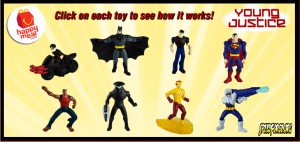 More pics after the jump
Kid Flash has a platform similar to the Turbo Platform from the 1991 Toybiz Flash action figure, when you pull it back it rockets him forward: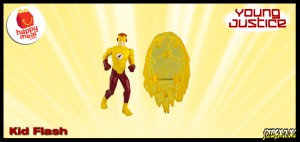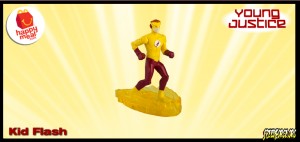 Captain Cold comes with an "Ice" projectile that can be fired from his Freeze Cannon?: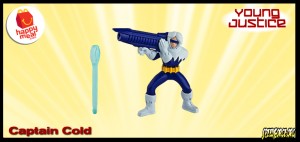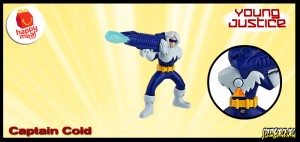 A nice little surprise from Mickie D's, especially since I never would have expected them to release Captain Cold as a Happy Meal toy. Lia is going to be thrilled! It is a little funny that they gave him a freeze cannon, but beggars can't be too choosy. I'm going to be spending some time myself tracking down Kid Flash and Captain Cold both. I wish there were some kind of schedule so I could know when to go but oh well. By the way, I especially like the commercial they have available at Happymeal.com the same place I snagged these pics. There are also activity and coloring pages for those into that kind of thing.
Thanks for reading and Happy Hunting,
Share