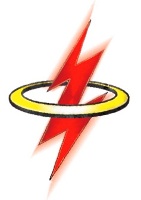 DC posted more of its Flashpoint writers Q&A on Friday, including Citizen Cold writer/artist Scott Kolins and Grodd of War writer Sean Ryan.
Ryan says of Grodd of War:
Since my one-shot is about one of Flash's greatest villains, Grodd, the conflict is what does Grodd do without his archenemy. He gets everything he's ever wanted, but there's no more challenges in his life. He's got everything he wants, but he's miserable.
When asked about his favorite Flashpoint character and a "surprise" character who "will have fans talking," Kolins says:
I am having so much fun with Cold. Geoff and I have talked many times about how great it would be for Cold to have his own monthly series. Surprise character? Flash fans will be very interested in a mysterious masked character who plays a crucial part in the story.
As for personal stories, "It doesn't get more personal than CITIZEN COLD. Can a hero with a bad secret fall in love?"
Check out part one, part two and part three from last week, including Scott Kolins' Flashpoint Rogues, and go onto part four of the interview.
Share