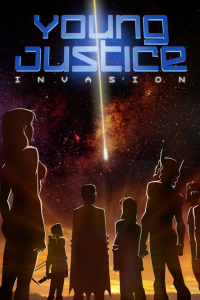 Hey Speed Readers,
Just a quick reminder (that I wanted to get up a lot earlier) Young Justice, featuring Kid Flash (Wally West) and Impulse (Bart Allen) as cast members will be returning from it's mid-season hiatus tomorrow morning. The show has been on hiatus since June so many fans (like the team here at Speed Force) have been anxiously awaiting it's return. Especially since this seems to be the only place that Wally West (and the Flash family) is getting any kind of love these days.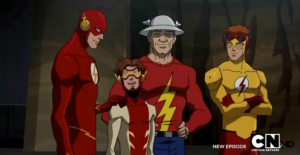 In that same vein Little Orbit, developer of the video game Young Justice Legacy, relaunched Youngjusticelegacy.com with brand new models of each playable hero and villain. There doesn't seem to be any Flash-centric villains in this game, but we will be able to play as Kid Flash, Wally West. Check out his model: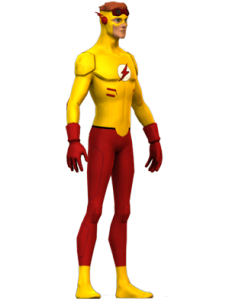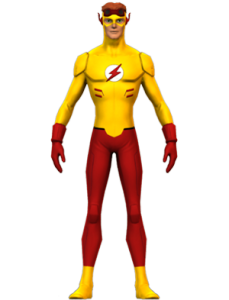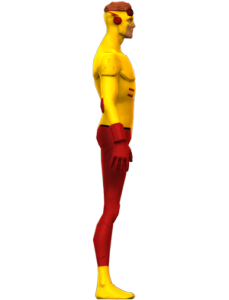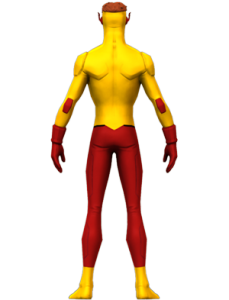 Young Justice Legacy seems to be on target for a February 2013 release date and will feature gameplay similar to the popular Marvel: Ultimate Alliance game series. Players will be able to play as three different characters at any given time and can choose from a roster of 12 different playable heroes. Each hero is reported to have three costume variants representing various stages in the character's development or in the story. It has also been confirmed in interviews that there will be four additional characters released at or around launch time. The identities of these characters have yet to be confirmed. It is said that the story takes place a year before Young Justice: Invasion begins and before Wally leaves the team so I think we can count Impulse out as a possible downloadable character due to him not appearing before Season 2.
Remember Young Justice airs tomorrow morning 9/29/2012 on Cartoon Network at 10:30am Eastern/9:30am Central time. Who will be tuning in? And who else can't wait until Young Justice Legacy drops? Please let us know what you think in the comments below.
Share