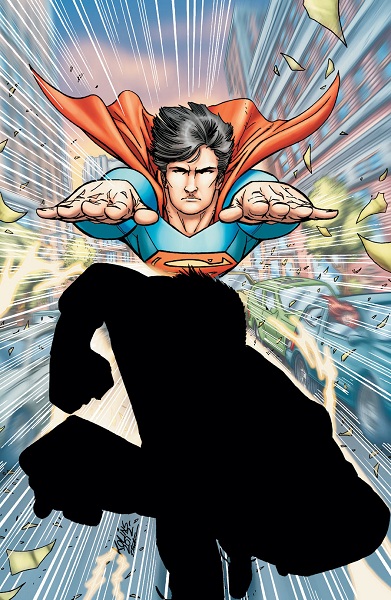 I haven't been able to confirm it, but the numbers line up. On Friday, DC will release the digital edition of Smallville Season 11 #25, which I believe is the first part of the story guest-starring Bart Allen/Impulse which will appear in the print edition Smallville Season 11 #9–11. A cover isn't up yet, so this is the spoiler-blocked version of the print #9 cover.
These digital-first comics are set in the continuity of the Smallville TV show, not the New 52 or old DCU. DC releases three weekly issues at 99 cents each month, then collects them as a single $2.99 print issue the following month. Smallville Season 11 on Comixology.
And in digital reprints from the 1990s, we have…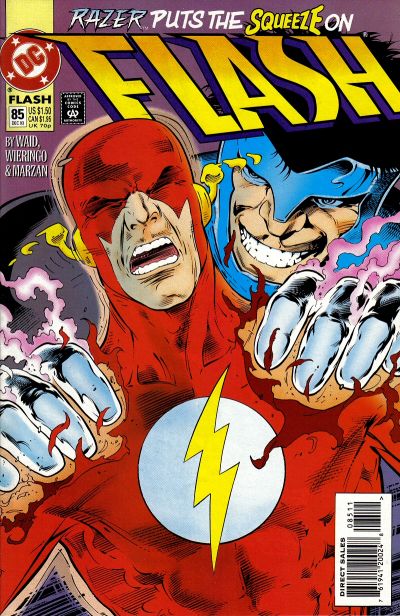 Flash #85: Part two of Wally West's battle with Razer, as a Keystone shopping mall is, well, razed to the ground. Something that happens in the background will turn out to have a major impact a few issues down the road. Flash on ComiXology.
Impulse #40: "It's Manchester High's annual parent/kid picnic, and this wouldn't be an Impulse story if something as simple as potato salad and three-legged races didn't lead to big trouble." Impulse on ComiXology.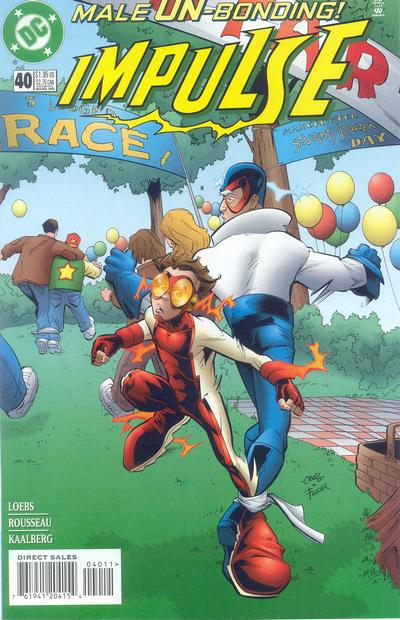 Share