Flash #187 (1987-2008 Wally West series) arrives in DC's digital catalog at ComiXology and elsewhere:
"The Thinker has plugged himself into the Flash's brain! Can the Fastest Man Alive out-think the Thinker and free himself? Even if he does, he's still got Blacksmith and the Rogues to worry about! "Crossfire" part 4."
Geoff Johns, Scott Kolins, Doug Hazlewood, with a cover by Brian Bolland.
DC has settled into posting one Flash issue every two weeks since they finished Impulse (not counting the annuals), twice the speed of the original run. Barring a speed-up or a "Flash 201" style mega-release (neither of which would surprise me if the Flash TV series gets picked up, which we should know any day now), they're about 2 years from filling in the whole series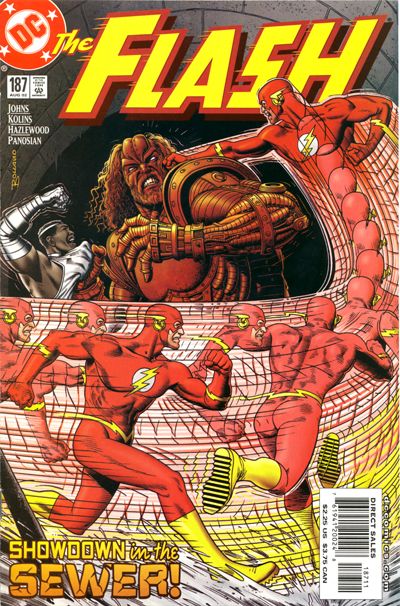 Share