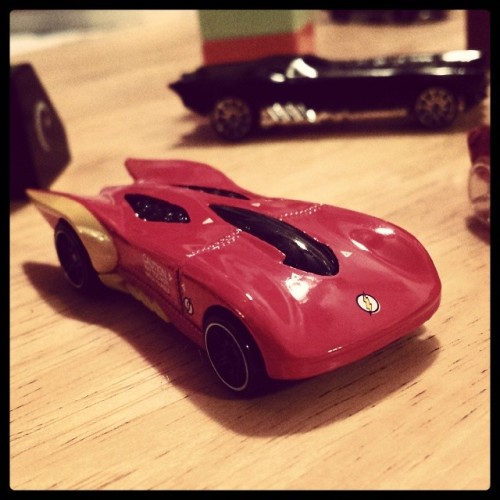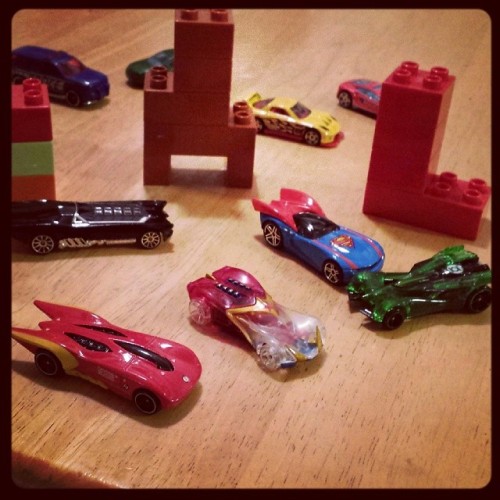 I think this is the full set of Justice League Hot Wheels cars, unless there's a sixth I can't remember. It's pretty easy to tell which one represents Superman, Batman, Wonder Woman, the Flash, and Green Lantern.
The set was among my son's Christmas haul this year, and for once I found them all in one spot and decided to arrange them. I like the way the fins are used to suggest the Flash's earpieces and Superman's cape, and the transparency on Wonder Woman's car calling back to her invisible jet. It's also interesting to compare the approaches taken here to the "We Can Be Heroes" Kia cars.
These photos originally appeared on our Instagram page. Follow us there!