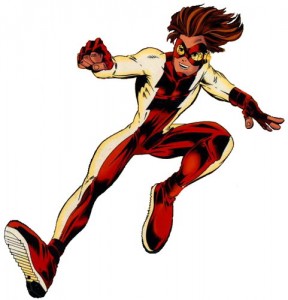 So as I am the new kid around here I wanted to name my posts something that can identify them different to our glorious leader and I feel that right now being the new kid on the block sidekick is a good way to identify myself. Kelson is the guy that channels the speed force. I am impulse to his wally at the moment. I might change the name later but for now I think it is a nice way to let you know when I am speaking.
So this is the place that I will be looking at The Flash and his universe at the characters and events that have shaped each person that has worn the lightning.
Ignition: the end of one age, the birth of a new one.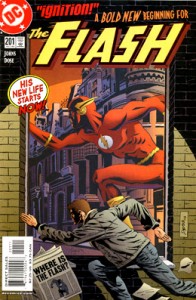 So today I wanted to look at the Ignition storyline that begins with Issue 201 and what the story meant to the character of the Flash and the Flash universe in general.
Ignition is an interesting issue from the perspective of serialised super hero story telling. It is a great example of how you can make large scale changes to the status quo and still maintain the integrity of the character and honour the audiences expectations.
This is the reboot that I feel the people involved with "One More Day," the Spider-Man story that was intended to create a new paradigm for the character. But where they failed with "One More Day," Geoff Johns succeeded: execution. Geoff Johns took the subplot that ran through the Flash starting in the last half of Mark Waid's run (the fear of loss) and used that theme as the reason for the changes made in this story.