I'll probably be attending two or three conventions in 2009: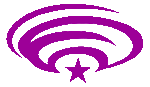 WonderCon (February 27–March 1, 2009; San Francisco, California). Definitely. My wife and I went last year and enjoyed it, and combined it with a trip to visit friends and family in the Bay Area. What with the money crunch we were going to skip it this year, but we were planning to make another trip up to visit people…and discovered that the perfect time to do so would be the week leading up to WonderCon. If we're going to be in the area anyway, membership is pretty cheap at $12/person for a one-day pass. (See also: 2008 WonderCon report.)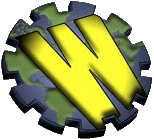 Wizard World Los Angeles (March 13–15, 2009; Los Angeles, California). Maybe. It's within driving distance, so travel expenses aren't an issue. That said, it's only two weeks after WonderCon, so whether I go will be based entirely on the guests & panels. (See also: 2008 WWLA report.)


Comic-Con International (July 23–26, 2009; San Diego, California). Definitely. I've been going to what was then called the San Diego Comic-Con since 1990. We pre-registered at the last convention, and I've lined up a back-up hotel in case I can't get a closer one when the convention blocks open up. (See also: convention reports.)

Some other conventions I've looked at, but probably won't be attending:
Considered but Skipping
Dragon*Con (September 4–7, 2009; Atlanta, Georgia). My brother and his fiancee have been trying to convince us to go, but it's going to cost several hundred dollars just to fly out (not to mention hotel costs). And we're already going to one ginormous con in San Diego. (Wow. Firefox's spell checker knows "ginormous." Weird!) Maybe if airfare prices drop enough and there are still hotel rooms available. Or maybe we'll go next year instead of San Diego, and if we like it, we'll alternate between the two. (It'll be weird to not go to San Diego, though.)
Wizard World Philadelphia (June 19–21, 2009; Philadelphia, Pennsylvania): We've got friends in Philadelphia, so if we visited them that weekend we could hit the con for a day. But it's only a month before San Diego, so there doesn't seem like much point. And they usually fly out here in summer anyway.
Westercon/FiestaCon (July 2–5, 2009; Tempe, Arizona): It's been years since I last attended a Westercon, and I'd like to go to one, but I'm not sure I want to spend Fourth of July weekend in Arizona. Plus it's so close in time to San Diego.
WorldCon/Anticipation (August 6–10, 2009; Montréal, Quebec, Canada): Montreal would probably be interesting, but at nearly $200/person just to get in the door, the convention is a bit steep. One of these days I need to pick a WorldCon far enough in advance that it won't cost so much.
Share