Today's guest post is by Kojo Manu
It's no secret that Warner Bros. and DC Comics have started, stalled, restarted, and once again stalled many of their film properties in the past, but it doesn't stop the speculation. One property that I always wanted to see brought to the big screen (and love to speculate about) is The Flash.
Unfortunately (sort of) it seems that DC is focusing more on bringing Barry Allen rather than Wally West to the screen first. but it's still fun the speculate on my favorite person to don the Flash costume.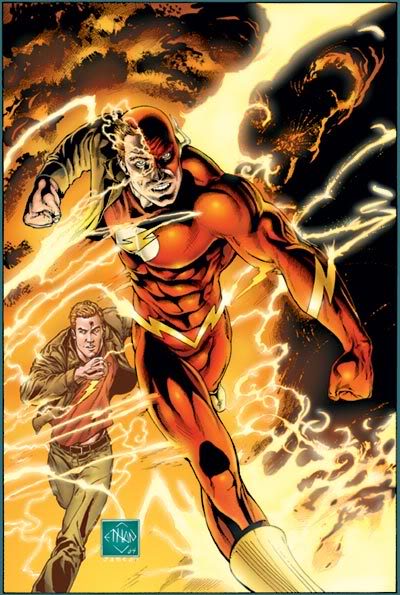 I decided to make a blog casting the Scarlet Speedster and to hear many other people's opinion on who should Wally West/The Flash. Here are my top 3 choices: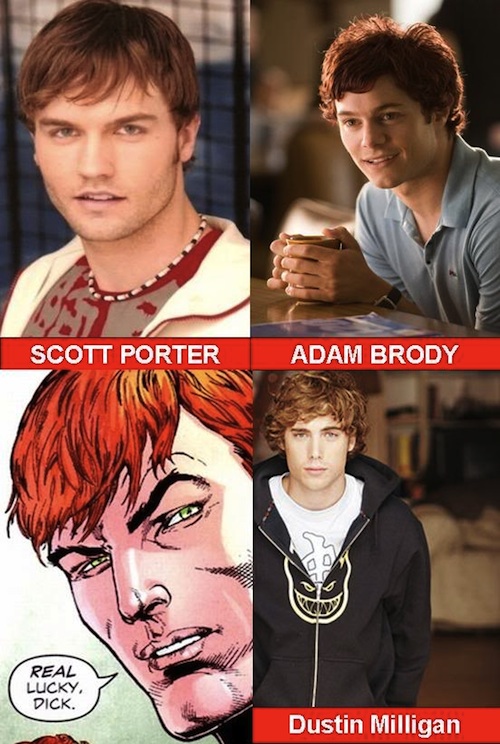 3. Dustin Milligan.
Milligan was in the comedy Extract with Jason Bateman and Ben Affleck, and was a regular on the first season of 90210. The thing that I like about him is that he just seems like a "normal guy" which is exactly what Wally West is. He's an up and coming actor who can actually be pretty funny from the few things I've seen him in.
2. Adam Brody.
I know loads of people are going to discredit me for this…but I didn't mind The OC. The drama parts for me were meh, but the comedic moments especially the ones between the main family really got me into the show. One of the main family members is the lovable nerd played by Adam Brody. Brody is hilarious and his comedic timing never falters. Also, he is able to hold his own in serious dramatic moments as well as shown in episodes of "The OC" and in the movie "In the Land of Women".
Video clip: Favorite Seth Cohen lines.
1. Scott Porter.
I'm going to come right out and say it. I think Scott Porter is Wally West, hands down, no questions asked. They are just so similar in so many ways. Both born and raised in small towns in Nebraska, both love comics and that kind of hero worship, and both really seem like down to Earth normal guys. Not to mention the similarities in their looks at times it actually seems that artist used Porter as a model for when they were drawing Wally. The best part of it is that Porter is also a damn good actor. His portrayal of Jason Street in Friday Night Lights was very convincing (along with the rest of the cast) and moving at many times. If he is overlooked when WB starts casting Wally West, then I've lost faith.
Besides those 3 there are other great choices to play Wally West or even his recently revived predecessor Barry Allen. If DC/WB can get a roll on a Flash film (as well as Wonder Woman, and Aquaman, etc.) I'm positive it can join the great ranks of all the other excellent superhero films.
Share