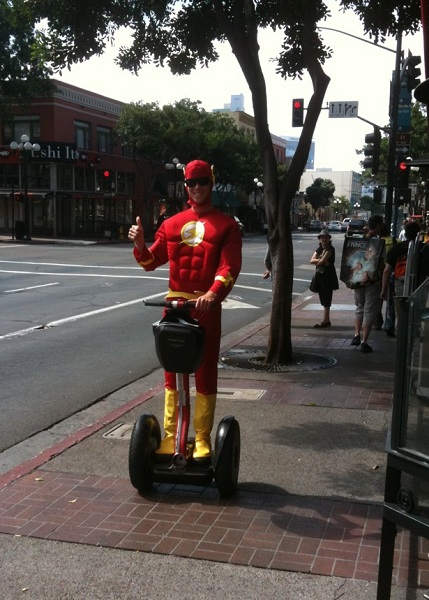 This morning, my Flash/SDCC Twitter search erupted in comments about the Flash speeding around San Diego on a Segway. It wasn't long before someone posted a photo. Photographer @NandoVel writes:
Flash on a Segway. I don't know if that means he's Flash-ier or just lazy.
The goofy moments like this are always the ones that stand out most for me. I'm really looking forward to actually being on-site tomorrow.
Update: Here's another shot, this one from @mattkindt.
In other SDCC news, Flash artist/writer Francis Manapul has posted his signing schedule for the con.
Share